PISTACHIO
IRAN: News for pistachio saffron dates raisin and almond  Pistachio harvest begins in northeast Iran, 2020 Good Year for Iranian Pistachio Exports
News for pistachio saffron dates raisin and almond, Iran Pistachio Association's post-harvest estimate of Iran's pistachio production in 2020 stands at 190,000 MT (dried in-shell basis); 10,000 MT higher than its spring forecast. With an estimated carry-over of around 22,000 tons from the 2019 crop, Iran's gross inventory at the beginning of the upcoming marketing year is currently projected to stand at 212,000 tons. The quality of the 2020 crop seems to be better than normal with larger nut size and lower percentage of closed-shell and floaters. In spite of the continuing global COVID pandemic situation, new crop shipments in September were very strong.  (Quoted from IranPistachio.org 15-10-2023)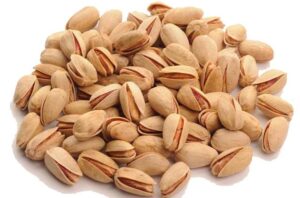 top 10 pistachio producing countries – top pistachio exporters
ALMOND
IRAN: Almond Exports Earn $25m p.a.
Iran is located in the semi-dried region of the world. It has about 50 million hectares of suitable areas for agriculture. Because of its special tolerance to water stress, almond (Prunus dulcis) is one of the main agricultural products in rain-fed conditions in Iran. About 50 percent of almond orchards (74,000 ha) are rain-fed. Per capita, almond production in Iran stands at 2 kilograms per year, whereas the global figure is in the neighborhood of 400 grams (Quoted from ResearchGate  03-10-2020).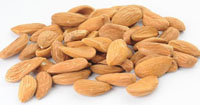 food or non-food applications of walnuts – benefits of walnut
 RAISIN
IRAN: Raisin Exports at $167m in Fiscal 2019-20
A total of 129,000 tons of different types of raisins worth $164 million were exported from Iran in the last fiscal year, registering a 6% rise compared with the year before. According to Darab Hassani, an official with the Agriculture Ministry, Iran has more than 308,000 hectares of vineyards with an annual output of 3 million tons of grapes, out of which some 200,000 tons of raisins are produced. The official expects exports to increase to 150,000 tons this year. The main grape-producing provinces in Iran are Fars, Qazvin, Hamedan, Khorasan Razavi, East Azarbaijan, West Azarbaijan, Zanjan, and Markazi in descending order. (Quoted from Financial Tribune 12-10-2023).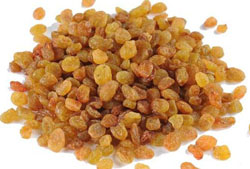 DATES
 IRAN: Date Production Reaches 1.2m Tons
About 1.2 million tons of different types of dates have been produced so far in Iran in the current fiscal year, almost as much as that of last year, the chairman of the National Association of Iranian Dates announced. "Exports have been hampered by the outbreak of the Covid-19 pandemic. Yet, we expect to export between 15% and 20% of our overall output by the end of the current Iranian year," Mohsen Rashid Farrokhi was also quoted as saying by the Young Journalists Club. North American and European Union countries, as well as Russia, India, and China, are the main destinations for Iranian dates. (Quoted from Financial Tribune 19-10-2023).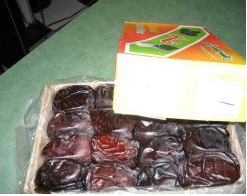 FIG
 Iran: Fig export stands at $47m in a year
Fars province is the major producer of dried figs in Iran and therefore the main supplier of exported figs in the country. Iran exported over $5.8 billion worth of agricultural and foodstuff products in the previous Iranian calendar year, Head of Agriculture Ministry's Planning and Economic Affairs Department Shahrokh Shajari has said. According to the official, about 7.104 million tons of such products worth $5.821 billion were exported to foreign destinations last year. (Quoted from TehranTimes 11-10-2023).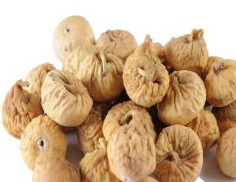 SAFFRON
IRAN: Over $90m Worth of Spices Exported in Five Months
Iran accounts for 94% of global saffron production. "With 75 tons worth $66.47 million, saffron was the main spice exported during the period [in terms of value], accounting for 0.42% and 70% of the total tonnage and value of the sum respectively.  (Quoted from EghtesadOnline 18-10-2023)