PISTACHIO
IRAN: Iran Agrifood Exports Hit $5.8b
Iran exported 7.1 million tons of agricultural and food products worth $5.82 billion in the last fiscal year that ended on March 20, 2020, to register a 2.34% rise in tonnage and 8.93% decline in value compared to the year before, the Agriculture Ministry `reported. In-shell pistachio (both dried and fresh) topped the list of exports in terms of value, as the country exported $724.2 million worth of the crop during the period. (Quoted from Financialtribune.com 29-04-2020) .News of April 2020.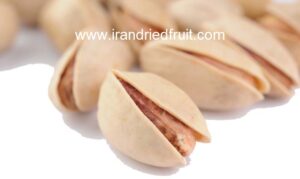 PISTACHIO 2020 Good Year for Iranian
News for pistachio saffron dates raisin and almond
RAISIN
IRAN: Cheap Exports from Iran
Raisins from Iran are around 30 % cheaper than in the global market. Last year, Iran exported 113,673 metric tons of raisins worth USD 152,94 million meaning that the average prices for one kilogram of raisins ranged at USD 1.35 per kg. The world market average price ranges higher at USD 2.00 per kg. (Quoted from Mundus Agri 1- 04 -2020) .News of April 2020.
DATES
IRAN: Iran accounts for 15% of the global trade in dates
According to Agriculture Ministry officials, Iran exported more than 300,000 tons of dates in the last fiscal year to account for 15% of global trade of this particular crop. "Iran is the world's second biggest producer of dates with an annual production of around 1.2 million tons. The figure accounts for 10% of the global output," Zahra Jalili Moqaddam was also quoted as saying. There are a dozen types of dates produced in Iran. Chairman of the National Association of Iranian Dates Mohsen Rashid Farrokhi said Iran exports around 20% of its overall production. (Quoted from Financial tribune 1- 04 -2020) .News of April 2020.
FIG
Iran: Pars province ranks first in Iran in terms of tomato production
This week, Director of the Pars Agricultural Department, Mohammad, Mehdi Ghasemi, announced that the province of Pars ranks second in Iran with about 10 percent share of agricultural production in the country. Ghasemi noted that the province ranks first in Iran in terms of manufacture of 9 types of products. The director added that more than 39,000 tons of figs per year (40 percent share in whole Iran) is annually produced in Pars province. The General Director of Tropical and Subtropical Fruits Department of Agriculture Ministry, Masoud Latifian, said that Iran is annually producing some 80,000 tons of figs and ranks third in world's fig production. (Quoted from Freshplaza 12-04-2020) .News of April 2020.
SAFFRON
IRAN: 228 Tons of Saffron Exported from Iran in 11 Months
Iran exported 228 tons of saffron in the first 11 months of last fiscal year (March 21, 2019-Feb. 19) to register a 1.8% rise compared with the corresponding period of the year before. According to Gholamreza Miri, the deputy head of Iran National Saffron Council, saffron exports have now come to a halt due to the spread of the new coronavirus, Young Journalists Club reported. The UAE, Spain, Hong Kong, Vietnam, Italy, Afghanistan, Qatar, India, Germany and France are the main destinations of Iranian saffron. According to Agriculture Ministry official, Hossein Zeinali, 404 tons of saffron were harvested from over 114,000 hectares last year. Iran is the world's biggest producer of saffron and accounts for about 90% of global production. Land under saffron cultivation is increasing each year in line with production growth. "Cultivation area for saffron in Iran is 20 times bigger than the total land dedicated to growing saffron in the whole world," says Iran's Deputy Agriculture Minister Ali Tahmasebi, adding that Iran is increasing the area by 5,000 hectares each year. (Quoted from Financial Tribune 19-04-2020)
dried fruit exporter company