PISTACHIO 2020 Good Year for Iranian Pistachio Exports
Prices of Iranian pistachios reached USD 8.3 per kg and were on the rise to USD 8.4 per kg in late 2019. Massive demand from China combined with rising US prices drove up the Iranian market price. The demand from Hong Kong and Chinese markets, in particular, is the driving force behind price changes. China is looking to expand its pistachio import sources and it has been looking to Turkey as a potential supplier. However, the Turkish yield for 2019/2020 is expected to be significantly lower than during the previous season, by 137K tons in its most important producing region of Anatolia. This creates an opportunity for Iranian suppliers to aim toward the Chinese market. With an increase in production, high demand from China, and high prices, 2020 offers a lot of opportunities for Iranian exporters. Iran's pistachio was exported to 54 countries during the first quarter. Importing 5,547 tons of pistachio valued at $35.4 million, China was the first export destination of the Iranian product, while Germany, Iraq, Russia, and Kazakhstan came next through importing 2,982 tons, 1,866 tons, 1,455 tons, and 1,129 tons of pistachio, respectively, from Iran in the three-month period, the official stated. (Quoted from Tridge.com 11-09-2020).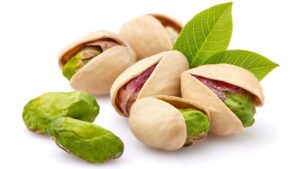 News for pistachio saffron dates raisin and almond
 Pistachio harvest begins in Iran, 2023 Good Year
Almond Harvest in Western Iran
Passing the sizzling days of mid-summer, farmers in Chaharmahal Bakhtiari province, western Iran, have started the almond harvest. Iran is located in the semi-arid region of the world. It has about 50 million hectares of suitable areas for agriculture. Due to its special tolerance of water shortage, almond (Prunus dulcis) is among the main agricultural products in the rain fed condition in Iran. About 50% of almond orchards (74,000 hectares) are rain fed. (Quoted from Mehr News 1-09-2020)
Market estimates range higher in Iran
As recently issued statistics form the Ministry of Agriculture indicate Iran's cultivates grapes on more 308,000 hectares and thereby has a 4.2% share of the global area under cultivation (7.4m ha). Annual grape production ranges at 3 million metric tons and the dominant grape varieties are white and black seedless, which account for 80-90% of production. The INC estimates that this year's global raisin production will be higher than 1.3 million metric tons. Exchange rate fluctuations have pushed prices down over the last two weeks. (Quoted from mundus-agri.eu 3-09-2020).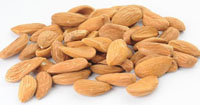 Iran's Date Exports at $211m in Fiscal 2019-20
A total of 238,152 tons of dates worth $211.64 million were exported from Iran in the last Iranian year (March 2019-20), according to the spokesman of the Islamic Republic of Iran Customs Administration. "Iran exported dates to more than 85 countries during the period. Pakistan, Kazakhstan, the UAE, Turkey, Afghanistan, Malaysia, Bangladesh, India, Denmark, Ukraine and Iraq were the main destinations," Rouhollah Latifi was quoted as saying by ILNA. According an Agriculture Ministry official, Iran is the world's second biggest producer of dates with an annual production of around 1.2 million tons that accounts for 10% of the global output. (Quoted from FinancialTribune 1-09-2020)
Fig export stands at $47m in a year
Iran exported 13,600 tons of fig valued at $47 million during the past Iranian calendar year. Fars province is the major producer of dried fig in Iran and therefore the main supplier of exported fig in the country, according to an agricultural ministry official. He went on to say that planning for elevating the quality of the fruit based on the international standards will result in boosting its exports, and noted that improving the fig gardens is one of the plans of Agriculture Ministry in the current year, which is the year of "Surge in Production". Iran exported over $5.8 billion worth of agricultural and foodstuff products in the previous Iranian calendar year. Head of Agriculture Ministry's Planning and Economic Affairs Department Shahrokh Shajari has said. According to the official, about 7.104 million tons of such products worth $5.821 billion were exported to foreign destinations last year. (Quoted from TehranTimes 14-09-2020).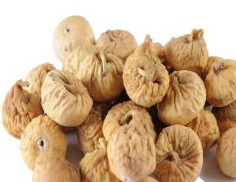 Iran's saffron exports hit 37 tons in three months
About 85 percent to 90 percent of Iran's saffron is produced in the northeastern provinces of North Khorasan and Khorasan Razavi and the eastern province of South Khorasan. Based on the data released by Iranian Vice Presidency for Science and Technology, Iran earns some $500 million annually by exporting medicinal herbs, of which about $350 million is related to saffron and the rest is the share of other medicinal herbs. (Quoted from TehranTimes 10-09-2020).